Our facilities
 Philippe Lebon is not just about student apartment rentals in Toulon ! Collective areas have been thought to address students'needs and meet their expectations. Whether it's to work in a quiet environment, to prepare a group presentation, or to meet new people, students can make the most of different areas. Sportsmen from STAPS will also be able to exercise at the gym, 3minutes away from the residence.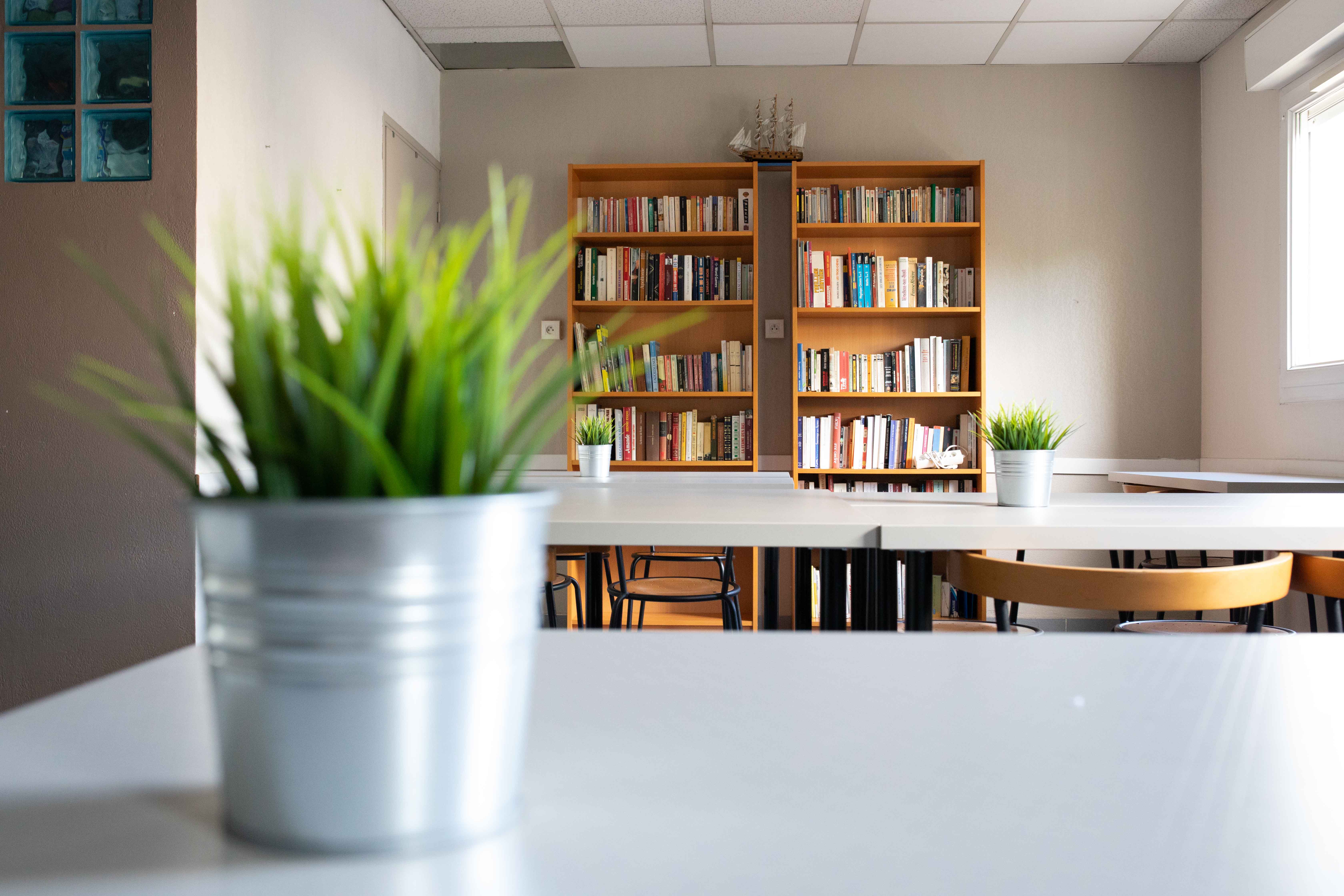 Co-working space
Tailored workspace for success ! Coworking spaces here at Philippe Lebon have been specifically designed for students whether you have to work alone, in pairs, or small groups. Enjoy free WI-FI access.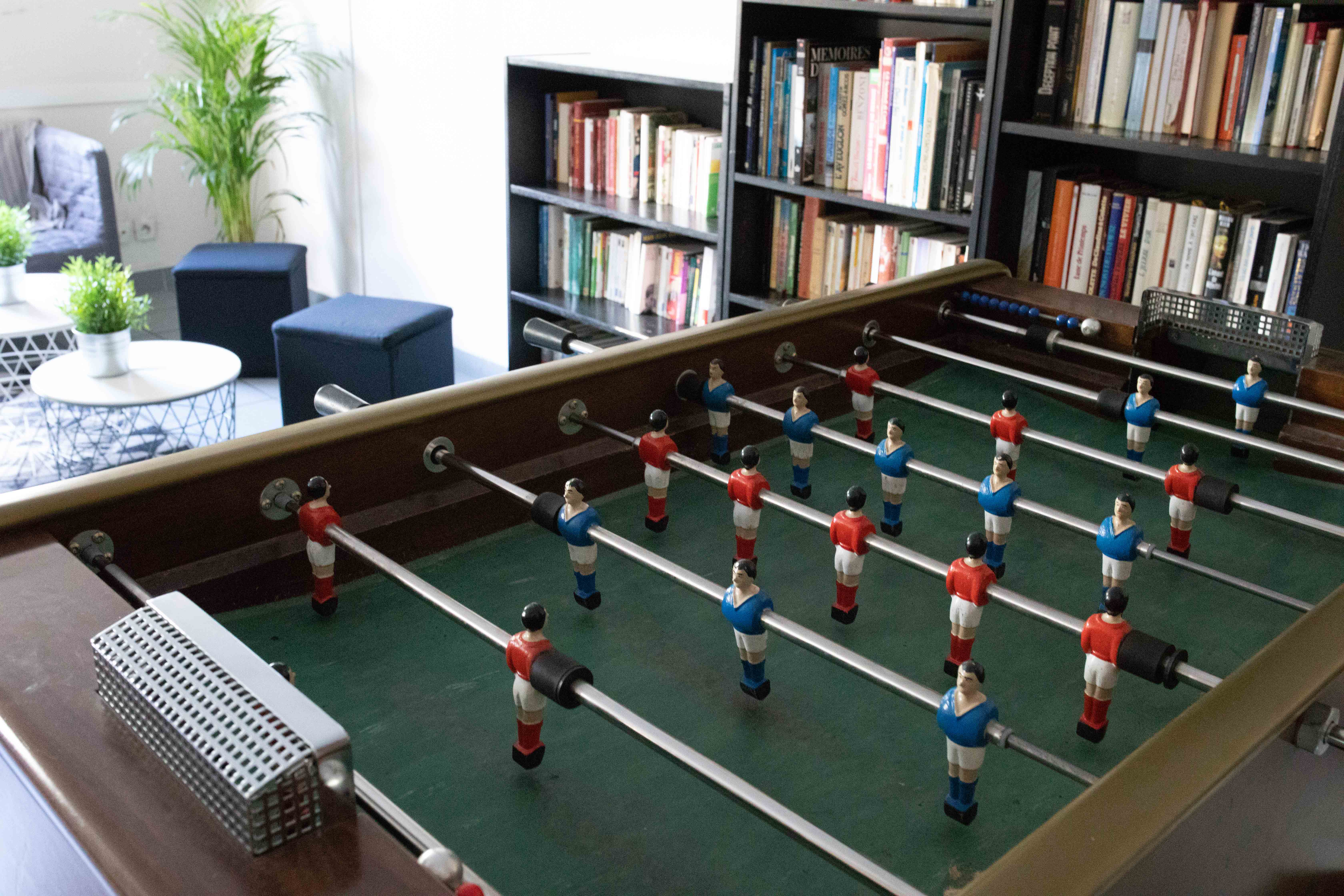 Leasure time
Because we know that you need to take your mind off between two relentless working sessions, we also provide our students an opportunity to chill and relax. Play table football, unwind on sofa, or watch a football on TV with friends, whatever you need to have a good time…
Still free of charge WI-FI.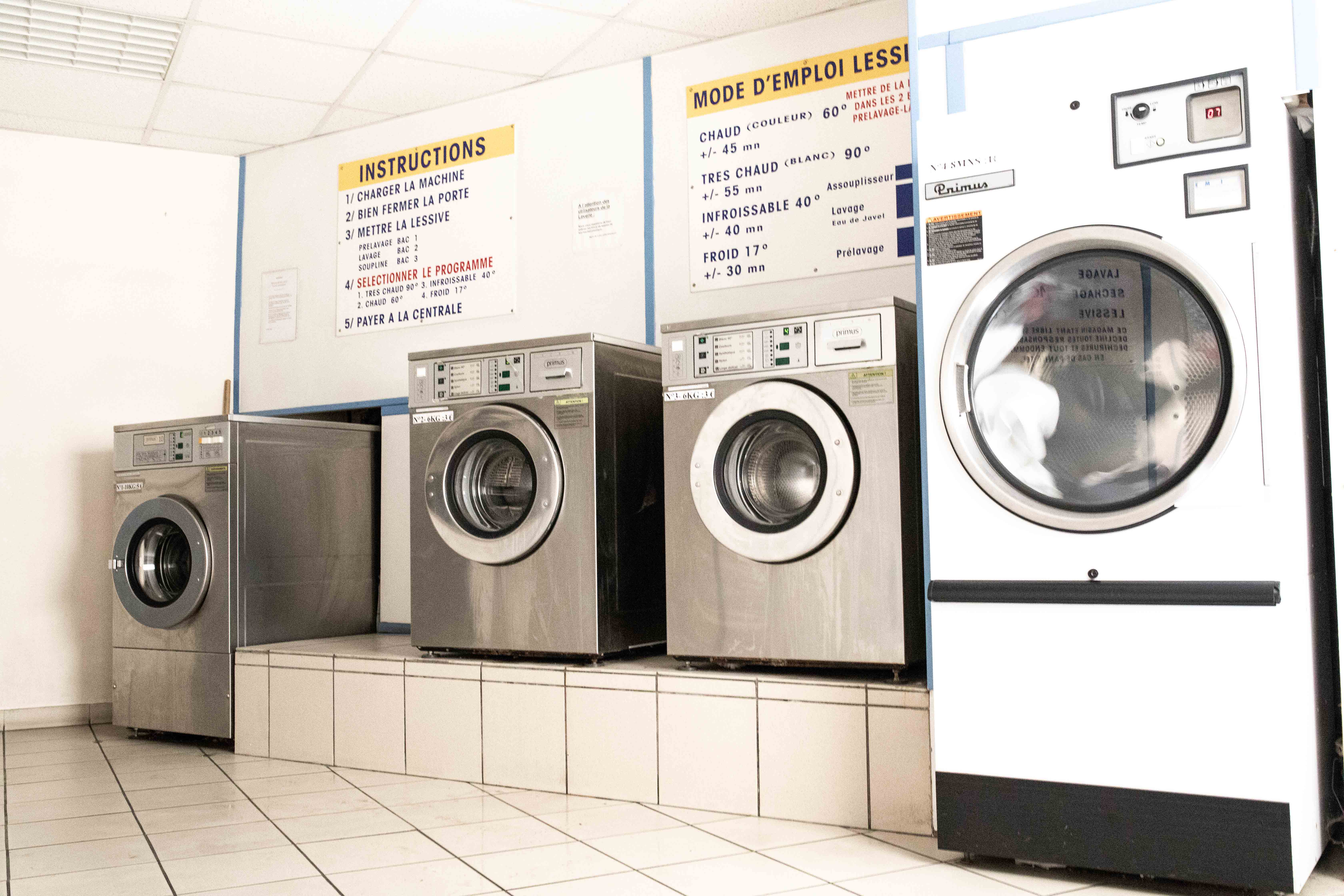 Practical side
The laundry room has everything you need to wash, dry and iron your clothes – open everyday. If you need additional space to store your possessions, we can suggest you a securised storage unit, convenient to store large pieces. And if you are a bicyle owner, we have a closed parking for your trusty steed !
Our services
Our residence provides students all-inclusive services as well as on-demand (*) to facilitate their daily life. Laundry, parking lot, administrative support… we are here to make student life in Toulon easier and studies successful ! Attentive to students'needs, the manager and the entire team strive to maintain high quality services and total satisfaction of our residents throughout their course.
Mail an parcel reception
Bicycle parking
Administrative support
TV in the recreation room
Laundry room*
Equipment loan
Storage unit*
Evénements et animations
Cleaning* and maintenance
Prints and copies*
Access for people with reduced mobility
What's around ?
Conveniently located, the student residence is in the heart of Toulon and close to main schools: steps away from the University of Toulon, the Law school and the ISEN engineering school… Philippe Lebon is also well-served by public transportation, the train station, and the bus line U to reach La Garde Campus.
How to go to the residence :
Bus stop Porte d'Italie or Champs de Mars : 3 min à pied
Réseau Mistral : line U, 1, 5, 9, 10, 11, 19, 29, 36, 39, 102, 103 et 191B
Réseau Varlib : 2801, 2821, 4801, 4802, 8804, 8805, 8810 et 8814
Busline :
Université Toulon la Garde 15 min
La grande Tourrache 15 min
Nos résidents témoignent...
Cela va faire 3 ans que j'y suis, aucun problème, super équipe familiale, toujours à l'écoute.
Immeuble silencieux, plusieurs activités sont proposées pour les étudiants ( soiree de cohesion, weekend au ski, randonnée…). Si vous souhaitez réussir vos études c'est la résidence idéale à Toulon !
Maya K.
5 ans passé dans la résidence Philippe Lebon, et plusieurs appartements différents, cadre idéale, personnel très agréable et gentil. Calme, propreté, securité…
Thomas C.
Super accueil, personnel des plus sympathiques, locaux très propres, grande convivialité, à proximité de tout, résidence étudiante très agréable et pratique, lingerie au top et à prix très doux.
Sébastien H.
178 Avenue Philippe Lebon 83000 Toulon